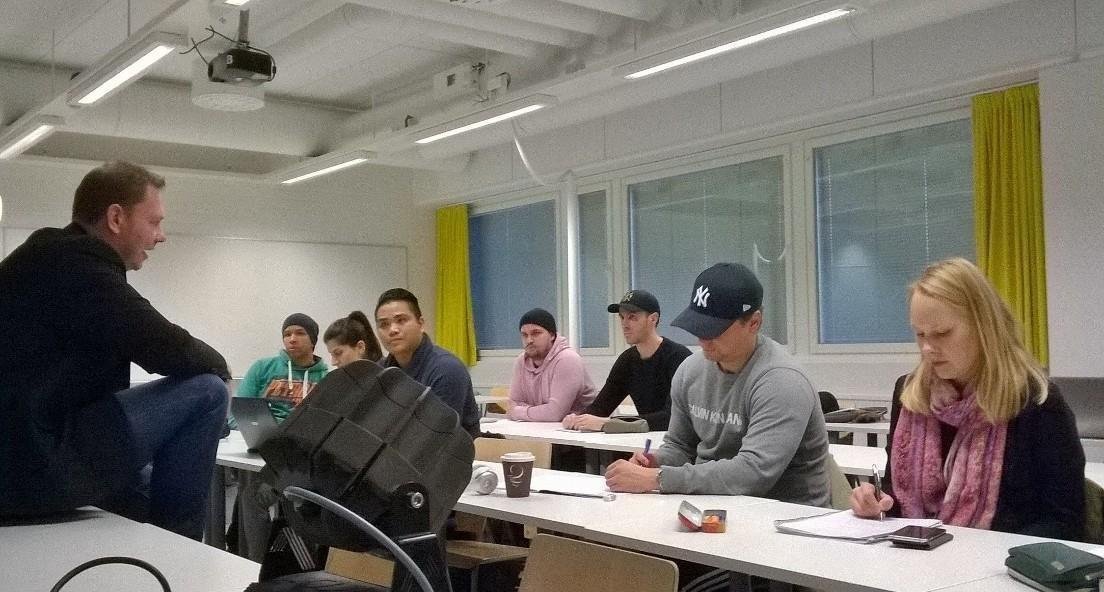 06 Mar

Students, global business and circular economy

Jukolux Oy has kept close relationships to the surrounding universities and has reprised a successful cooperation with the Vaasa University of Applied Sciences.

This time Göran Östberg, an expert in circular economy from VASEK, joined our Marketing Director Rainer Rönnback as they presented the students a unique challenge. The International Business students, as a part of a business development course, were given a question: "How could circular economy help and benefit Jukolux's global business?"

The 4 month long course was divided in smaller parts. It started with a Q&A session with Mr. Östberg and Mr. Rönnback where the backbone was for the whole project was given. Then the students formed their own approaches as to how to tackle the question at hand with the help of Professor Leena Pommelin-Andrejeff. Then a midway seminar was held where Mr. Rönnback gave initial opinions and support to the students. It ended with the students final presentations of the key findings.

"A great succes. We will definitely continue this cooperation as it provides us with a great opportunity to interact with the brightest minds of the future", concludes Rainer Rönnback.